Our real estate attorneys provide unique guidance by employing extensive industry insight attained from their vast experience in acquiring, developing, financing, managing and disposing of real estate.
For our clients, H&W assembles a team comprised of attorneys well-versed in the complex issues associated with real estate, including entity formation, tax issues (including Section 1031 exchanges), environmental compliance, construction, land use, zoning, foreclosures, bankruptcies and more. With this team, we are able to offer complete services to developers, buyers, sellers, owners, investors, managers, and lenders in acquisitions as well as construction, operations and long-term financing for apartments, restaurants, shopping centers, hotels, office buildings, condominiums, residential projects and resorts.
For existing projects, we offer experience in office, industrial and retail leasing, as well as tenant default matters and sale/leasebacks.
PRACTICE CONTACTS: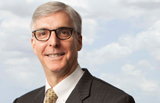 Bradley E. Rauch
713-220-9154