Hirsch & Westheimer Summer Clerkship Experience
Our firm culture of strength and growing with our clients extends to our Summer Clerkship Program. We aim to help our clerks grow in their potential practice and instill the importance of building longevity of trust and relationships. 
H&W's summer program is the best way for those starting their legal career to become acquainted with our team and get first-hand experience of our work and culture. Our people come from a diverse range of backgrounds, and most H&W associates are recruited through our summer program. We utilize the six-week summer experience to give our clerks a realistic preview of working in law, with our lawyers, and our firm's culture.
During the program you will gain practical experience in our practice areas and work alongside H&W lawyers on real matters. Before you join us though, we encourage you to think about or indicate practice areas and industries that interest you the most– and let us know. It will allow you the best opportunity to get hands-on experience in an area of law that really appeals to you.
While in our program, you will attend training sessions and presentations that will broaden your understanding of our business and help you develop skills necessary to be a successful attorney. You will be able to attend meetings, depositions, court hearings, trials and more to gain substantive experience as a lawyer at H&W. You will be paired with a supervising partner and mentor that will work with you on ongoing matters as well as perfecting your legal research and writing skills throughout the program.
Where there's work, there's play, and our Summer Clerkship Program features numerous social and recreational activities to network with other H&W team members, their families and clients– both in the office and outside – helping you to further extend your contacts around the firm and the city.
We aim to provide a rewarding experience, and many of our summer clerks begin their legal career with us.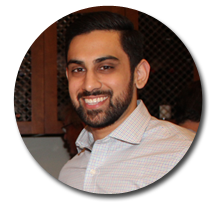 Clerking at Hirsch & Westheimer gave me the opportunity to work on every aspect of the firm's practice.  What inspired me most as a clerk was how many partners started out as H&W clerks themselves.
–Saad Aziz, Summer Clerk 2018
Clerk Recruitment
Our firm recruits nationally. Although a lot of our lawyers are graduates of law schools in Texas, a large amount are graduates of law schools outside the state of Texas. Our attorneys come from top law schools and we seek the highest in both academic and non-academic achievement from diverse backgrounds. Our lawyers and firm administrator attend law school job fairs and On-Campus Interviewing in early fall of the academic school year to recruit summer associates. If you are unable to attend these events, please submit your application to Kristina DeLatorre, our Firm Administrator at hrcontact@hirschwest.com.
**Please note that we are no longer accepting applications for our Summer 2022 Clerkship Program.