Our Insurance group encompasses the full spectrum of insurance issues and disputes in virtually every line of insurance coverage, including business interruption, directors and officers, excess, general liability, marine, personal lines, professional liability and property.
We represent a variety of insurers, brokers, agents and insureds in claims ranging from first-party coverage suits, declaratory judgment litigation on the duty to defend, statutory violations and "bad faith" claims.
Our lawyers routinely counsel clients on coverage issues such as the duties owed by insurer and insured, the duty to defend and reservations of rights and on a variety of contractual loss allocation issues, including indemnity and hold harmless agreements and contractual limitations of liability.
PRACTICE CONTACTS: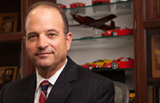 Eric S. Lipper
713-220-9181