Our general business and corporate section provides a wide variety of legal services to individuals, joint ventures, partnerships and corporations.
For businesses of all sizes, our "problem-solving" approach provides practical, sensible and creative solutions.
Our attorneys assist clients with a host of professional services, from planning and structuring to closing. In addition, we advise and counsel on day-to-day operations of businesses from sole proprietorships to major corporations.
Our experience is extensive and valuable in public and private financings, restructurings, mergers and acquisitions, sale or disposition of assets, corporate governance issues, employment and compensation issues, regulatory compliance at the state and federal levels, and negotiation and preparation of contracts.
PRACTICE CONTACTS:


Lee E. Herman
713-220-9143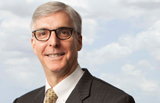 Bradley E. Rauch
713-220-9154