Our lawyers frequently serve both as advocates and neutrals in alternative dispute resolution.
Hirsch & Westheimer has experienced lawyers that serve both as advocates and neutrals in disputes which reflect the focus of our varied practice groups.  Our lawyers regularly act as neutrals and serve as arbitrators for the American Arbitration Association and the NASD, and have impressive mediation credentials.
In addition, our trial lawyers are skilled and experienced in negotiation, mediation and arbitration.  Collectively, our trial lawyers have participated in hundreds of negotiations and mediations. In many cases, the trial lawyer is assisted in the negotiation and mediation process by a lawyer who has third party-neutral experience.
By using this dual track team approach, the trial lawyer is able to concentrate on trial preparation while the "negotiator" focuses on attempting to negotiate a settlement and present the case at mediation.
Our lawyers have also drafted ADR clauses for transactional agreements, establishing a method for parties to attempt to personally negotiate disputes and if unsuccessful to go to mediation before commencing an arbitration or lawsuit.
PRACTICE CONTACTS: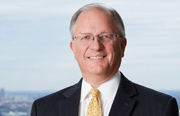 Jeffrey A. Shadwick
713-220-9140