Hirsch & Westheimer's estate planning and probate attorneys are known for solving the unique problems encountered by individuals and families who plan their estates.
Entrepreneurs, successful business executives, individuals and families often face sensitive and personal issues of wealth transfer planning.
Our Probate, Wills & Trusts, Wealth Transfer and Estate Planning group represents a wide range of clients in trust and estates and guardianship disputes and has the ability to represent any side of a matter. We assist clients in developing effective and practical strategies to navigate the intricate – and sometimes fraught – legal, tax, financial, and family dynamics confronting them.
They are equally known for their effective counsel to corporate fiduciaries. Our group focuses on wealth transfer planning, wills and estate planning and administration, trust planning and administration, executive estate planning, tax planning, charitable giving plans and foundations, guardianships, as well as advising executors and trustees on contested issues.
They can assist with creditor and asset protection planning, business succession planning, multi-generational wealth preservation planning, sophisticated charitable planning through private foundations or charitable trusts, marital property planning, and planning to minimize estate and gift taxes. In addition to designing these plans, our Estate Planning group has extensive experience assisting the administration and implementation of these plans, and works with individual and corporate executors and trustees in estate and trust administration, as well as accountants, financial advisers, and other family advisors to ensure that the plan continues to operate and serve its purpose.
Our lawyers also counsel executors of multi-million dollar estates and handle disputes with the Internal Revenue Service on estate and gift tax matters.
In addition, many of our litigators and ADR attorneys are experienced in resolving family-wealth issues both in and outside the court system. The firm's practice areas regularly collaborate to represent executors, guardians, trustees and beneficiaries in matters ranging from corporate to individual matters, including heirship determinations, will contests, guardianship contests, prosecuting and defending breach of fiduciary duty cases, creditor claims, accountings and trustee removals.
PRACTICE CONTACTS: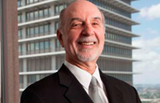 Randall E. Evans
713-220-9146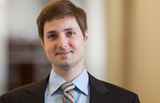 David A. Sucec
713-220-9164