Licensed pilot and mechanic, Shareholder Eric Lipper brings first-hand perspective in all areas and aspects of aviation litigation.
Our aviation practice includes all aspects of aviation from reviewing and preparing aircraft and hangar leases to assisting the airport operator in the planning process for the construction of improvements at the airport. We can handle your paperwork directly with the FAA in Oklahoma for the purchase or sale of your aircraft and all other general business matters that arise for aircraft owners, charter operators and maintenance companies.
And, as an accomplished trial lawyer, licensed pilot and mechanic, Eric Lipper brings a unique perspective to the litigation surrounding air crash and aviation-related commercial trial work. Over the last 25 years he has personally worked on crash cases for Mooney's, Bonanza's and MU-2's and currently flies Mooney N56FM.
Our aviation practice also includes non-crash aircraft related matters such as ramp rash damage, turbine and piston engine failures and airframe repair problems.
PRACTICE CONTACTS: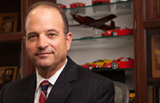 Eric S. Lipper
713-220-9181