Our Labor and Employment Group advises employers from a variety of businesses, including construction, industrial, commercial, retail and service sectors.  Our attorneys represent both employees and employers in labor and employment transactional, litigation and administrative actions.
Our practice is focused on providing sound advice, planning and problem solving.  In addition to drafting and negotiating non-compete agreements, employment manuals, policies and procedures, executive compensation agreements and confidentiality agreements, our firm's lawyers have represented employees and employers in varied employment disputes including breach of non-compete agreements and  Title VII harassment, discrimination and retaliation claims.
We also advise clients about company policies, "best practices", and enforcement of rules and regulations.
PRACTICE CONTACTS: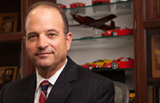 Eric S. Lipper
713-220-9181